The following is a list of my services as a makeup artist in Vienna.
All prices refer to appointments in my home studio in Podlahagasse 31A, 1220 Vienna. For mobile services, within the 22nd district, there is no charge. All other destinations are charged with €0,60/km.
Bridal Makeup
Let me help you make the most beautiful day of your life as perfect as possible!
I specialize in individualized bridal makeup that not only enhances your features perfectly, but is also customized so it fits your style, comfort level of makeup and needs.
My bridal makeup is made to look good in front of and behind the camera. You will not have to worry about it lasting all day. You will be your best self on your big day!
Includes airbrush, lashes and a touch up set.
Bridal Makeup Consultation (1st appointment)
2-3 hours
---
130€
Bridal Makeup (2nd appointment)
45 minutes – 1.5 hours
---
€100
Masculine Presenting Grooming
Covering dark circles, perfecting the skin, grooming the eyebrows, etc.
---
€35
DIY Bridal Makeup (also possible virtually)
If you prefer to do your own makeup for your wedding, I can prepare you perfectly for it.
3-4 hours
---
€100
Bridal Makeup additional services and value packages
Easy Hairstyling (straightening, waves, curls)
Easy Updo
Additional makeup services (mother of the bride, bridesmaids, maid of honor, etc.)
Stylist support throughout the wedding day
---
upon request
You can also check out my Bridal Makeup FAQ!
Everyday Makeup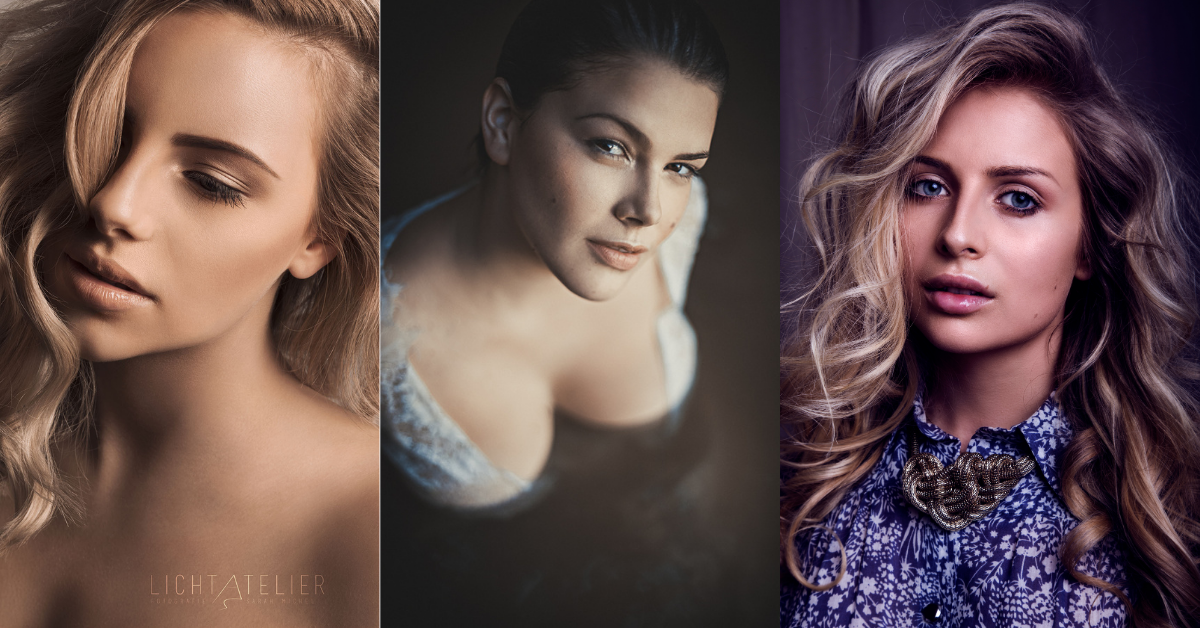 A subtle, true to type makeup, which will show off your natural beauty.
Includes a touch up set.
---
70 €
Extra for Airbrush 10€
Evening/Event Makeup
The perfect makeup for a special occasion, be it a fancy dinner with your loved ones or a formal event like a christening.
Includes a touch-up set and airbrush (if suitable).
---
90€
Extra charge for fake lashes from 7€
Styling (straighten, waves, curls)
---
from 25€
Makeup Consultation
If it is not enough for you to "just" get your makeup done, I can offer an extensive makeup consultation to you.
You can choose what you would like to learn, or we can do an everyday makeup that we will turn into an evening makeup.
In experience, my clients learn the process best when I put makeup on one half of their face and they do the other half of the face.
You will receive a product recommendation list and a face chart, to ensure you can recreate your look without any problems!
Time: 1-3 hours
---
130€
Second Person 100€
Third Person 80€
Makeup Consultation (using your own makeup products)
I can also offer you a detailed consultation, where we use the products you already own and I can give you tips on how to improve your technique.
The process is the same as the normal makeup consultation.
---
100€
Photo Makeup
If you are a doing a photoshoot, I will gladly support you as a makeup artist. It doesn't matter if you want to create a natural, flawless look or an extravagant Avantgarde look, we will be able to realize your vision.
---
from €90, depending on difficulty
Extra for lashes: from 7€
Masculine presenting Grooming
For a groom at a wedding, for a photoshoot or just like that, I can offer you a subtle masculine presenting grooming.
---
35€
Business Makeup
A great makeup is part of a professional look, for an interview, application photos or an important meeting. Your looks determine your success.
---
70€
Virtual Personalized Makeup Tutorial
Have you always wondered how to do smokey eyes, cover up dark circles, use eyeliner or just where to begin really? If you do not want to book a full consultation, I can produce a personalized makeup tutorial video for you.
You can find some examples of my videos here (unfortunately in German, I did grow up in English speaking schools though, so I am fluent).
---
€50
Set/Photoshoot After Care
If you would like me to stay throughout your event or on set, to freshen up your makeup when necessary, I'll be glad to support you.
---
€60 per hour
Half-day (up to 5 hours) €280
Full day (up to 9 hours) €500
Includes out of kit SFX
Voucher for Maike Makeup Artist Vienna
If you want to gift your loved ones something very special, all my services as a makeup artist in Vienna are also available in voucher form.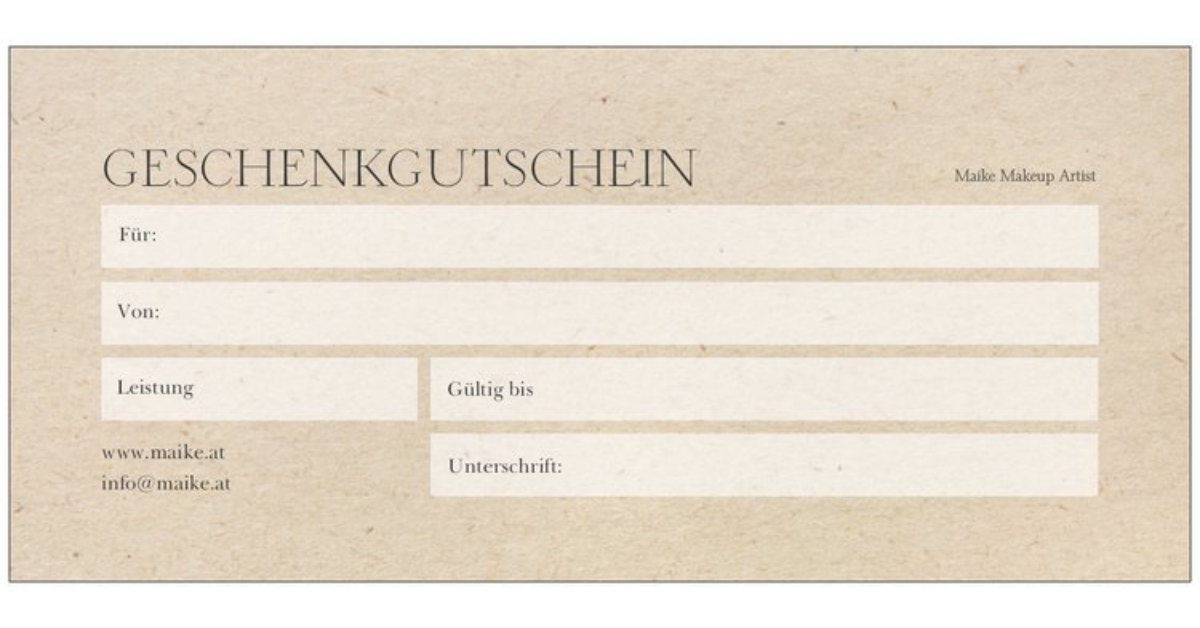 I do not charge VAT due to being a small business owner (§ 6 Abs 1 Z 27 UStG).
Payment is possible via cash, card or Apple Pay.